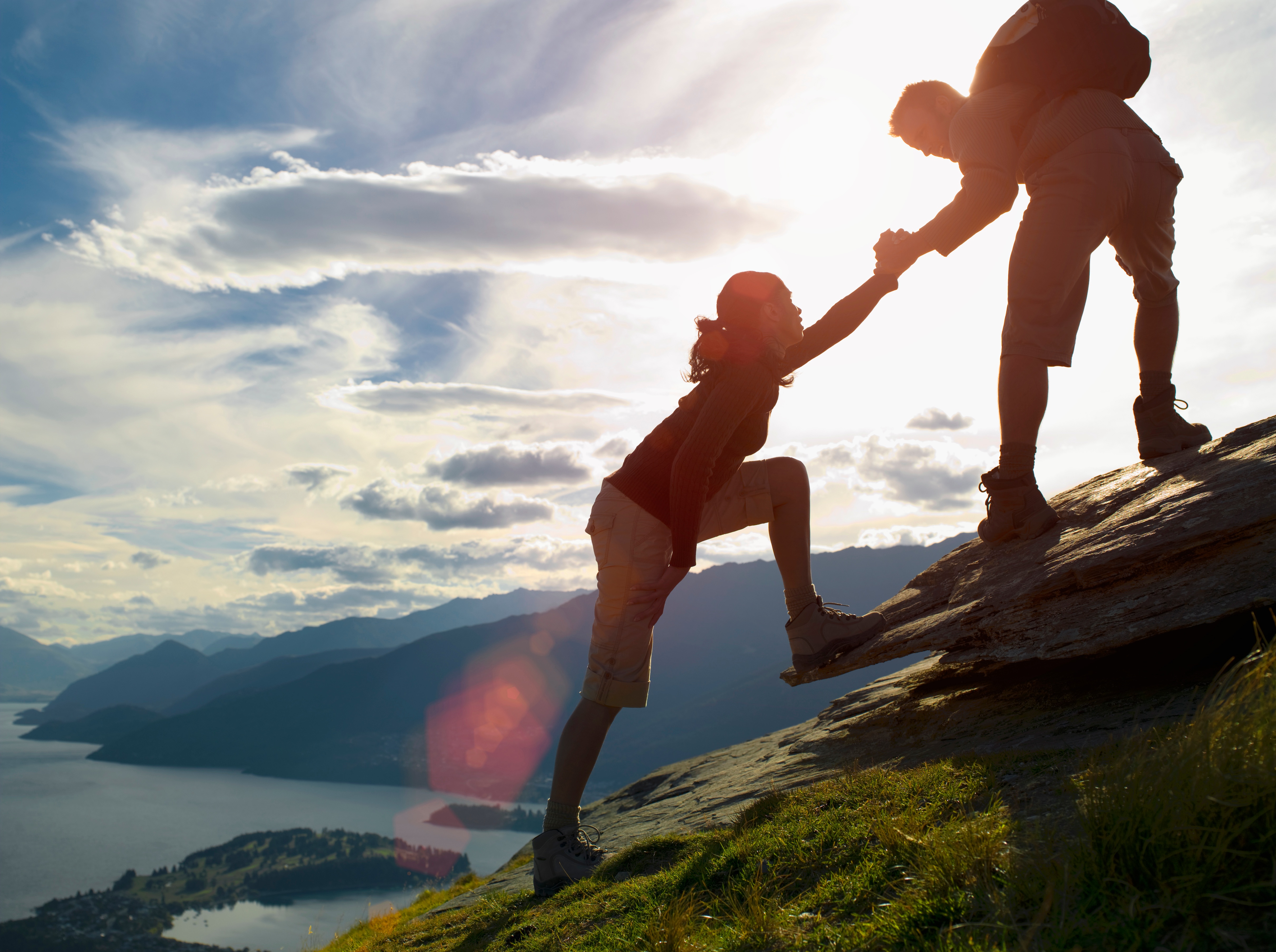 Deep down inside, there's a superhero in all of us waiting to pull out a cape and save the world from annihilation, destruction, and social injustice. The higher the stakes, the stronger the desire to triumph over evil and embrace that all-important "hell yeah" moment.
The escalating threat to business IT architectures is undoubtedly ripe for such a hero. Just one attack, one low-performing application, or one missed update can send shock waves that can destroy brand reputation, consumer trust, employee engagement, and any ounce of future success.
For CIOs, this is an opportune time to finally pull out that cape and emerge as the defender they always dreamed of becoming. And the cloud is that trusty sidekick ready to help CIOs protect the business and its IT landscape every single day, according to Bas Kamphuis of Amazon Web Services (AWS), where he is general manager of SAP and Steven Jones of AWS, who is director of SAP Engineering.
"There's a genuine desire to reduce costs by leveraging the cloud platform to run technology workloads. And while this is true, the single biggest reason why companies are moving is agility and speed. The ability to move from idea to implementation is several orders of magnitude faster in the cloud," Steven observed during the ASUG webcast, "Innovation at Speed without Constraints with Amazon Web Services."
Is it possible to acquire the speed of Quicksilver, the flexibility of Spiderman, and the fierce innovativeness of Iron Man? Bas and Steven shared four cloud-driven superpowers that could convince CIOs to embrace their superhero side.
Superpower #1: Supersonic Speed
Increasing the speed of IT innovation can lead to a variety of advantages to the business, both financial and nonfinancial. Companies can gain a first-mover advantage by delivering a service, product, or insight that helps them react to their competition or market shifts, which can later lead to higher market share, new revenue streams, and more efficient ways of running the business.
With access to a portfolio of services, the IT organization can experiment with new ideas and applications in the cloud within minutes, unlike on-premises landscapes where that can take up to 12 weeks. Developers can innovate new applications, integrate solutions, and look at existing technology in different ways — all on one platform. This superpower is especially important to developers because they can bypass the heavy lifting required to build and deploy infrastructure software, services, networking, and data storage before they can even get started.
Superpower #2: Immortality
The ability to evolve and adapt to new technology is a critical part of surviving today's marketplace of consistent change. In most cases, IT systems form the beating heart of business operations. When a database, solution, or app is not operational, critical processes are stalled. Shipments do not go out. Service agents cannot resolve customer issues. Business leaders cannot access insights to take advantage of an emerging opportunity or address an oncoming risk. Worse, IT security managers cannot detect potential threats to the technology landscape, leaving everyone vulnerable to a cyberattack.
In the cloud, CIOs can ensure that the IT environment is secure and resilient. Trusted advisers continuously monitor the cloud architecture, paying attention to areas that could benefit from further optimization, capabilities that are no longer useful, and security gaps that should be closed. Plus, with access to a global network of servers, IT teams can minimize the risk of system downtime while reducing the cost of managing expensive hardware and software that historically sit idle when new technologies emerge and prove more useful.
Superpower #3: Shape-Shifting
Introducing new technologies to an existing landscape presents a variety of challenges that can take upwards of seven years to address. The rigidity and complexity of most IT environments can prove to be a significant barrier to implementation, as well as the need to refine processes and work experiences to take full advantage of the digital investment. Plus, there's no guarantee that the innovation will deliver value the business needs to be competitive.
When it comes to adapting to an ever-changing business environment, shape-shifting can prove to be an invaluable quality. The cloud provides an infrastructure that is instantly available and highly elastic, which allows businesses to thoroughly examine the value of a new technology with the speed and agility required to keep pace with today's marketplace. For example, developers can take a digital twin of live technology, apply the innovation to it, and test use cases to determine potential benefits, internal changes required to optimize advantages, and the feasibility of such changes.
Superpower #4: X-Ray Vision
CIOs and their IT function are by far the best stewards when it comes to recognizing, understanding, and communicating the value that technology tools offer. However, the sheer number and range of available solutions and implementation options can be overwhelming. It's time for CIOs to gain the X-ray vision needed to look past the sales pitches and market confusion to see which investments can address business needs well into the future.
IT teams can leverage a highly automated production deployment that allows them to migrate an on-premise application running on any database to the cloud to examine a future version of the desired IT landscape. New processes, procedures, enhancement, and tools can be considered, refined, and tested to gain a crystal-clear picture of how modern digital approaches can help the business achieve its objectives.
Grab your cape in the cloud: Become the superhero your business needs.
Superheroes always begin their story from humble beginnings, but it only takes one moment to turn them into a champion people revere and trust. For CIOs and the IT organization, the cloud is that moment — a shift from keeping operations running to an innovator that moves the company towards future success.
Learn how CIOs and IT teams from Brooks Brothers, Lockheed Martin, Fairfax Media, BP, and Zappos find their inner superhero with Amazon Web Services and SAP technology. Watch the replay of the ASUG webcast, "Innovation at Speed without Constraints with Amazon Web Services," featuring Bas Kamphuis and Steven Jones from Amazon.