Now that SAP Business One version 9.3 has been released under the general availability rules, the natural next question for customers becomes, "When I should upgrade?" As is usually the case, this complicated question has many potential answers and customers will want to work with their Partner to determine the best approach for your business. But setting aside unique needs of each customer, let's dive into this question at a high level.

The Benefits of the Ramp Up Process
The first thing to understand about a new release of SAP Business One is that it has already gone through a process called "ramp up." Throughout this process, customers like you and I have utilized the software in a productive environment.
Naturally, ramp up means that there has been a significant amount of pressure-testing done to identify any last-minute bugs or undocumented features in the solution, fix them, and then recompile the software ready for a more broader release.
This is part of the reason why the new generally available version of SAP Business One 9.3 is already on patch Level Three. The solution has gone through multiple revisions to adapt to any issues found during the ramp-up process. That's good news for you, as it helps make sure your upgrade is truly step-up and that you can avoid the bugs or challenges.
Recent Experience with the 9.3 Upgrade
As for my own experience: I have already upgraded to 9.3, moving from 9.2 patch level 8 straight to 9.3 patch Level 3 without any issues or challenges. For us, it's a simpler scenario as our system is quite vanilla; we don't run any complementary solutions (add-ons) and do not have any complex customization.
If you are contemplating an upgrade and you have complimentary solutions, or you have customization done specifically for your needs, then you need to first do your research to avoid disrupting your status quo. Check whether or not your complimentary solutions and customization are compatible with 9.3; your Partner will be able to answer those questions for you.
A Critical Date Is Approaching: GDPR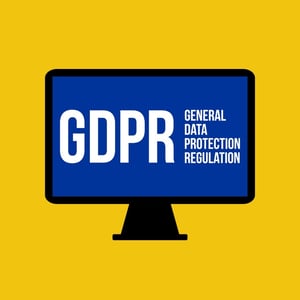 One aspect to consider in your decision making is the fast-approaching roll out of General Data Protection Regulation (GDPR) requirements for all companies doing business in the European Union. Beginning on May 25, this regulation requires additional functionality in the software to meet the demands of the GDPR legislation, particularly around areas such as the right to be forgotten, opt-in/opt-out requirements, as well as privacy of user names and profiles.
(We've explored this topic a few times, see Part 1 and Part 2)
Fortunately for customers, SAP Business One is addressing these requirements; however, the expectation is that these requirements will not come until patch level four, which is due for release in May.
So, what should you do? Should you upgrade now or should you wait for Patch Level 4?
Again, the fundamental rules apply: If the upgrade process for you is not overly complex, then there is no reason why you shouldn't upgrade now and then upgrade again when patch level 4 is released. If the upgrade process is complex, consider what timeline best fits your business, but remember to consider the requirements of GDPR and the looming May 25 deadline.
The New System Landscape Directory (SLD) Makes Upgrades Easier
New features in SAP Business One around the landscape management make it much easier for you to quickly roll out new versions of SAP Business One. I would encourage you to take a look at the work that SAP has done around SLD, which is aligned to the way that the Cloud Control Center works.
For those not familiar with the Cloud Control Center, this is the solution SAP provides for their hosting partners to deploy large numbers of SAP Business One customers in a cloud environment. This is something we utilize in my business, SMB Solutions Cloud Services, and also a topic I covered in a blog awhile back (read it here).
Bottom Line for Customers
For me, it makes sense to upgrade to 9.3 as soon as possible because of the new features and functions available in the solution. The simpler system landscape directory tools help manage the operation of the solution and should help make upgrades easier. But, most importantly, all businesses need to prepare for the requirements of GDPR and the upcoming patch level should help you do that.
As always, evaluate what approach best fits your business. Start the discussions internally and with your Partner.