The great thing about a solution like SAP Business One that has been in the market for more than five years (since 2002 as an SAP product, actually) is that there are many different types of organisations using the same software — certainly in my experience, I have seen businesses that have one employee (the owner) up to businesses with hundreds of employees using the solution.
Many different types of organisations mean many different use cases: businesses with complex requirements, businesses with simple processes and simple requirements, businesses operating in complex regulated industries, and many others. And while the core SAP Business One ERP solution works for these various use cases, most customers use SAP Business One together with some form of complementary solution or stand-alone with a minimum of customization.
When looking at complementary solutions to integrate, customers prefer to have options. The good news for customers in the retail sector: SAP Business One offers multiple choices.
The Power of One Plus the Power of Choice
You can use SAP Business One in cash sale mode using the standard functionality where transactions are entered directly into the software. If you need a simple, separate point of sale application, you can use the SAP Customer Checkout, which has an integration built for SAP Business One. If you want a full-featured Retail Management Solution, then there are solutions like iVend from Citixsys that cater to complex, multi-till environments with solutions for loyalty management and more.
The newest player in the integrated POS for SAP Business One has just been announced in a press release from Square and SAP – Square POS.
Long known as a payment processor, Square is now operating in the US, UK, Australia, and more countries offering their solutions to small and midsize businesses. With the addition of Square POS with SAP Business One integration, there is one more solution to consider. If you are attending the Biz.ONE Conference next week, the timing works well for you to learn more in person, as Square is one of the sponsors.
Square POS also has options for hospitality, so smaller restaurants and food-and-beverage stores now have the opportunity to pair the simple but complete functionality that Square POS seems to have with the best-of-breed back-office capability provided by SAP Business One.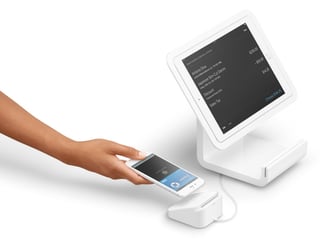 Simplicity Strikes Again
I really like what Square POS has done with the integration of hardware, payment processing, and now ERP integration with SAP. You'll probably be getting sick of me talking about the importance of simplicity, but I think that this is a great example of that simplicity — end-to-end integration out of the box.
I have just signed up for my Square POS account and purchased the necessary hardware, and I am learning how the solution and integration works. Give me a few weeks and I'll have more to report; but for now, this looks like a promising development, and I am excited to learn more about it at Biz.ONE along with the other complementary solutions that will be on show. I'll see you there!