How are you managing your organization's data? It's a simple question, but likely you'll have a complex series of answers.
ASUG sat down with Jodi Maciejewski, a data management leader and Bob Berntsen, principal and enterprise solutions manager at Winshuttle, to discuss the upcoming ASUG Experience for Enterprise Information Management (EIM) conference on Oct. 23–25 in Chicago.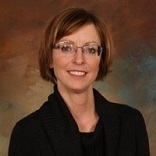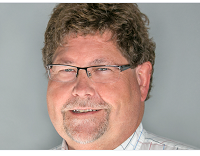 If you're charged with master data management and this conference isn't on your radar yet, it should be. Designed for the front-line managers and their teams responsible for getting things done, attendees will have more than 30 education sessions to choose from, as well as the opportunity to network with SAP professionals involved in data management and data governance.
Data Governance Lessons Learned
The ASUG Experience for EIM is your chance to share lessons learned, best practices, and hear from your peers about their successes and challenges with data governance. Jodi and Bob know this from their experience as volunteers who help run the conference.
"The conference isn't a sales pitch," Bob said. "It's a space where attendees can hear directly from their peers and form valuable connections. That's our secret sauce." He would know. Bob has been involved in organizing the conference from its start. "We wanted to make sure from a data governance perspective that people were doing the right thing. At the time, there was nothing out there like this."
From there, an ASUG Special Interest Group (SIG) formed around the discipline of enterprise information management and put together the first data governance summit. The rest is history.
The Future Is Big Data
Fourteen years later, we're now focusing on the future. "I think one of the biggest benefits of the conference is that we can discuss what we should be thinking about," Jodi said. "It's not just about today, but a year from now, two years from now. Where is the EIM industry looking to evolve?"
As a starting point, the hot topics today include classics such as data governance and data quality, but there is also a shift to understanding how to benefit from machine learning, artificial intelligence, and robotic process automation, as well as new data security practices.
Focus on Data as a Business Strategy
Another hot topic that's on a lot of people's minds is not only how to govern all your data, but what to do with it. "I think if we can help companies start understanding their data programs," Bob said, "I think that's huge, because the reality is, we've barely scratched the surface with opportunities for organizations and companies to figure out what to do with their data."
Bob used Uber and Airbnb as examples. "If you look at their business strategy," he said, "it's all based on data. They own no physical cars. They don't own any properties. If they didn't manage their data properly, they wouldn't be as successful as they are."
Roundtable Discussions with Data Peers
You'll have the opportunity to discuss all these topics and much more at the conference. In addition to the education sessions and networking opportunities, roundtable discussions will focus on key insights shared by ASUG during the welcome keynote. The insights have been pulled from topics your peers have identified as important, such as how data is affected if you're moving to SAP S/4HANA. Or, what's going on with SAP Data Hub? And, what are other companies doing in response to regulations like GDPR?
Ask EIM Questions and Get Involved
The roundtable discussions are meant to be interactive and informative, and everyone is encouraged to participate, including first-time attendees. "This shouldn't be a conference where you just go and sit and listen," cautioned Jodi. "To get the most out of it, you need to network and introduce yourself to people. Start up conversations with strangers."
"I get excited when I start to see lightbulbs going on for some of the new attendees," Bob added. "Get yourself prepared to organize, come with very open minds, and engage."
As for those who are undecided about attending, know that you cannot get a better value for your time and money. "You can really make some huge connections," Bob said. "I know individuals I met 13 years ago through this event that I'm still connected with and reach out to. You can't put a price tag on that value."
If data management is your business, then this conference is for you. Don't miss out. Register today. And we encourage you to experience Chicago while you're here.